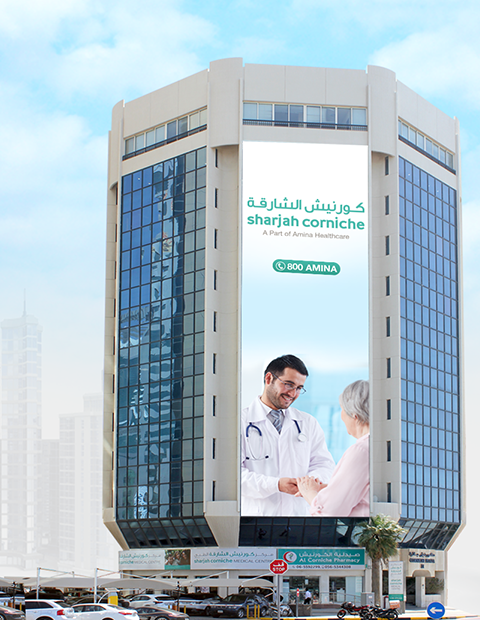 Sharjah Corniche Medical Center
Sharjah Corniche Medical Center is a part of Amina Healthcare Group, and was established to provide world-class medical and surgical expertise throughout the United Arab Emirates. Located in the picturesque Buhairah Corniche, the Medical Center has cared for the communities of the Northern Emirates for over 5 years.
Our patients can look forward to receiving the very warmest of welcomes at the Sharjah Corniche Medical Center and enjoy the convenience of having medical, surgical and diagnostic capabilities all under one roof. Our multi-lingual Consultants, Specialists and nursing staff have been meticulously selected to provide patients with international medical expertise, as well as offering genuine care and compassion to our patients.
Underpinned by international quality standards, state of the art in-house diagnostics and laboratory services, our Medical Centers are equipped to offer a convenient, patient focused efficient service – one that you can trust.